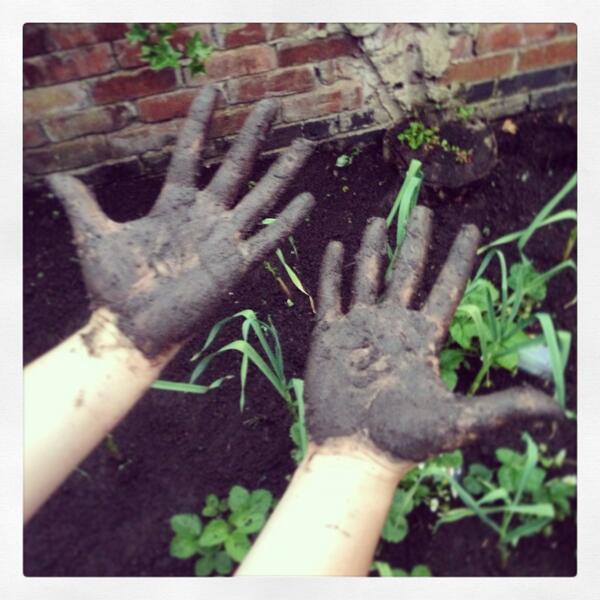 So, I'm moving house today ! And the most important thing, obviously and of course, is
moving my beautiful plants, herbs, shrubberies and garden
!!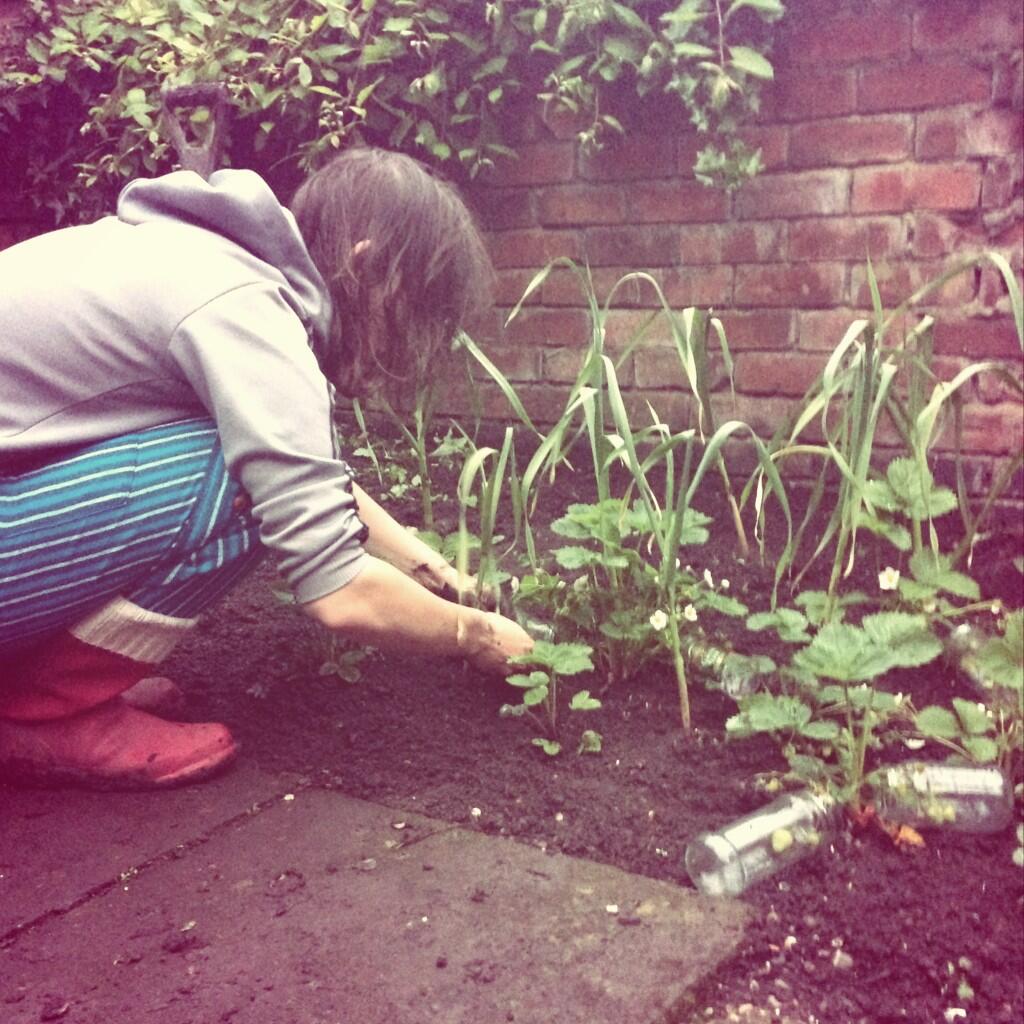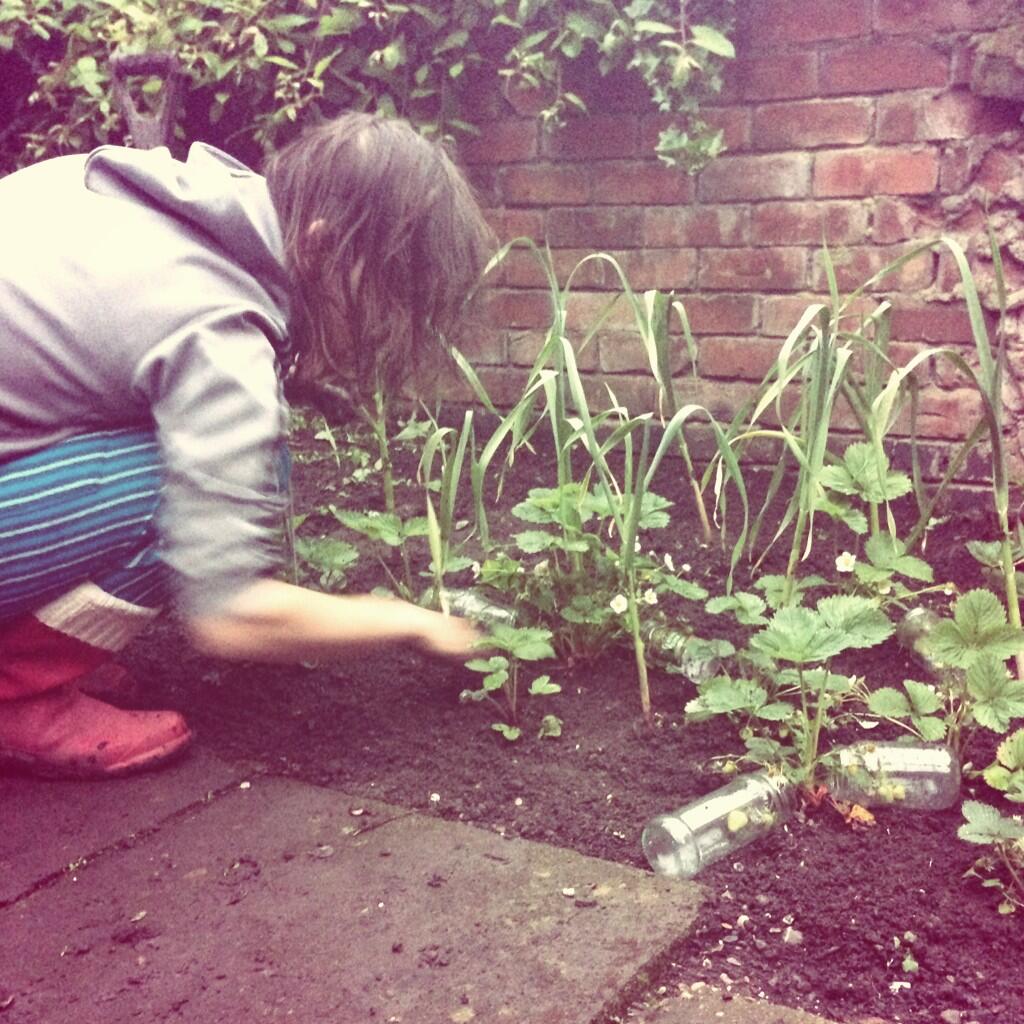 And here's a couple of action shots of me in the garden, I know you don't get them all too often, but here I am, where I love, doing what I love ... Getting my hands muddy, like the picture at the top, and then like my friend Zee said, it's all about the smell and feel of the earth and then sitting back, reflecting on your hard work
with a nice cup of Yorkshire Tea
!
And what had I been doing ? Harvesting my crop, potatoes and garlic in the main, but there's some strawberries on their way, and they're currently living in jam jars - Top Tip - jam jars are great for strawberries, protect them, insulate them and give them room to grow in a safe, warm, snug environment. Here's a picture of some of my little lot, ready for the road ...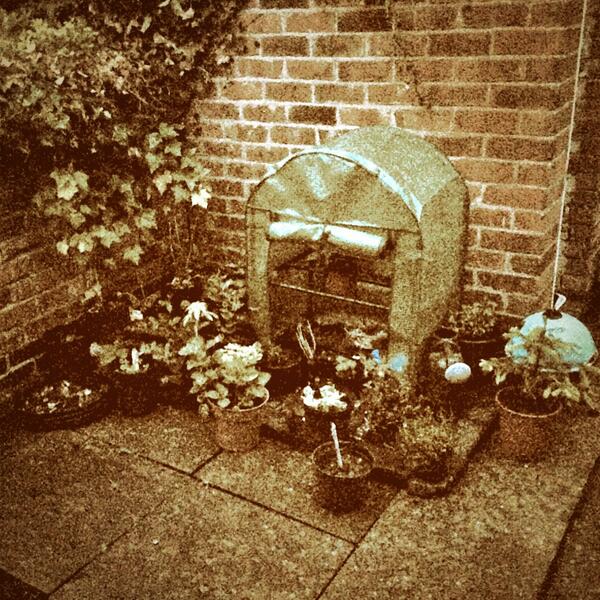 ... and that's just the half of it !!
But, anyway, also, and this, here's a nice thing ... I reached out recently for someone to help me identify these flowers (below), and my good friends at the '
Serenity in the Garden
' blog got in touch with me a told me that these gloriously small and delicate pink little beauties are in fact "Claytonia Sibirica" ... so, thank you eternally for that, and to everyone else, go and plant some yourself, they're super cute, good for the bees and easy to care for. Spread The Love !!
Peace, Love & Tea, MHx
PS.
#TheWayItIs will be online later in the week, second track from the 'Always In The Way' EP, hope you're excited for that ... I am
...
More of
Matt Henshaw
in the garden ...
Small Flowers & Container Gardening
Strawberry Flowers & Getting Ready For Summer
Tulips Are My Favourites
Things I Like ... Gardening
National Agriculture Day
Spring Gardening
Planting Season
How To Compost
Planting in Autumn & Winter
In The Garden With Matt Henshaw
---===DOWNLOAD LINKS===---
https://itunes.apple.com/gb/album/it-aint-easy-my-life-ep/id814589358
http://www.amazon.co.uk/Aint-Easy-My-Life-EP/dp/B00I8ZDJZC/
https://play.spotify.com/album/733AAcf7c2KcZ75SUFlpi3
http://matthenshaw.bandcamp.com/album/it-aint-easy-my-life-ep
http://www.emusic.com/album/matt-henshaw/it-aint-easy-my-life-ep/14753983/
http://www.7digital.com/artist/matt-henshaw/release/it-aint-easy-my-life
http://www.rhapsody.com/artist/matt-henshaw/album/it-aint-easy-my-life-ep
http://www.napster.co.uk/artist/matt-henshaw/album/it-aint-easy-my-life-ep